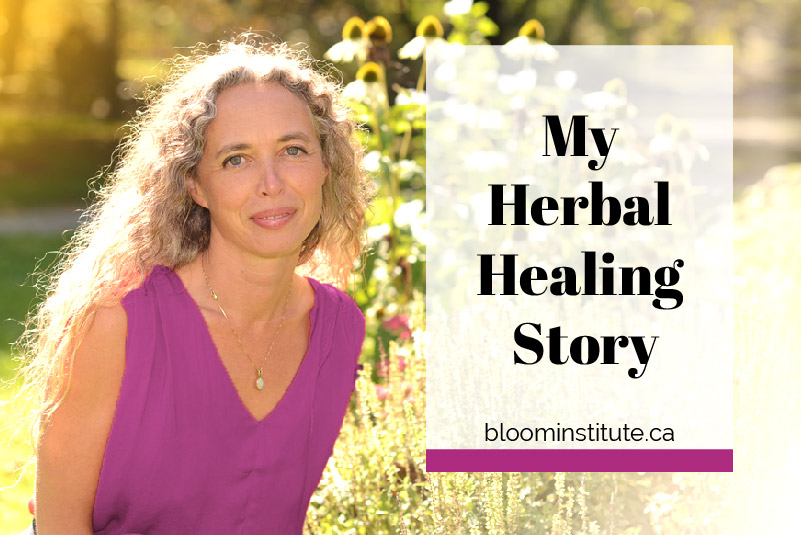 My Herbal Medicine Healing Story
Years ago, at the onset of my studies in herbal medicine, I was struggling with a lingering illness.  I consulted with a herbalist and the results boosted my confidence in the career path I had chosen.
When I was in my early twenties, travelling in India, I got dysentery, which is a debilitating infection of the intestinal system. I've never been more ill  and miserable, I thought I would die. I was in bed for three days with fever, delirium, diarrhea, and vomiting, followed by another three days in bed, too weak to get up.
The only thing I could consume was peppermint tea. I was unwell for many days after and never fully recovered from the infection. I continued to experience diarrhea, bloating, gas and digestive pain for the duration of my travels and my eventual return to Canada.  
By the time I arrived in Vancouver to begin my herbal studies I had been living with a chronic bowel condition for six months.
Healed by Herbal Medicine
Thankfully, I found my way to Gaia Garden Herbals and attended their student training clinic (much like ours at Bloom). I consulted with a herbal practitioner and several herbal medicine students, who created a herbal and dietary protocol to address my digestive health. I took a herbal tea three times daily, a tincture and a paste made from marshmallow root powder.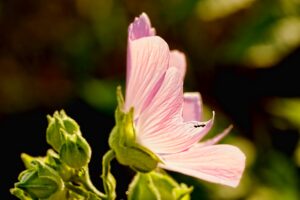 Once I started taking herbal medicine, my recovery was rapid.
Within about one week I had noticeable improvements. By the time I returned for my first follow-up session a month later I was feeling 50% better. After three months following this program I was 95% better, and my condition continued to improve as long as I ate a healthy diet.
This was my first personal experience of herbal healing and the launch into my career as a herbal practitioner. It was a truly inspirational start to a twenty-year path of herbal healing.
Holistic Herbal Wellness Course
Discovering herbal medicine has changed my life in a profound way, and I've made it my life's work to share this knowledge with others. That's why I created the Holistic Herbal Healing course 15 years ago. In this course you'll learn the value of the healing plants all around you. We'll go outside and meet the plants in their habitats, learn how to harvest them and make medicines with them. You'll learn about the systems of your body and how using whole-plant medicines can support your general health year-round, and treat specific conditions when needed.
There are healing plants all around you, just waiting to be discovered.
Learn more about Holistic Herbal Wellness program here.