These delicious freezer pops are inspired by flavours of Middle Eastern desserts, and enhanced by the fragrant herb, sweet woodruff.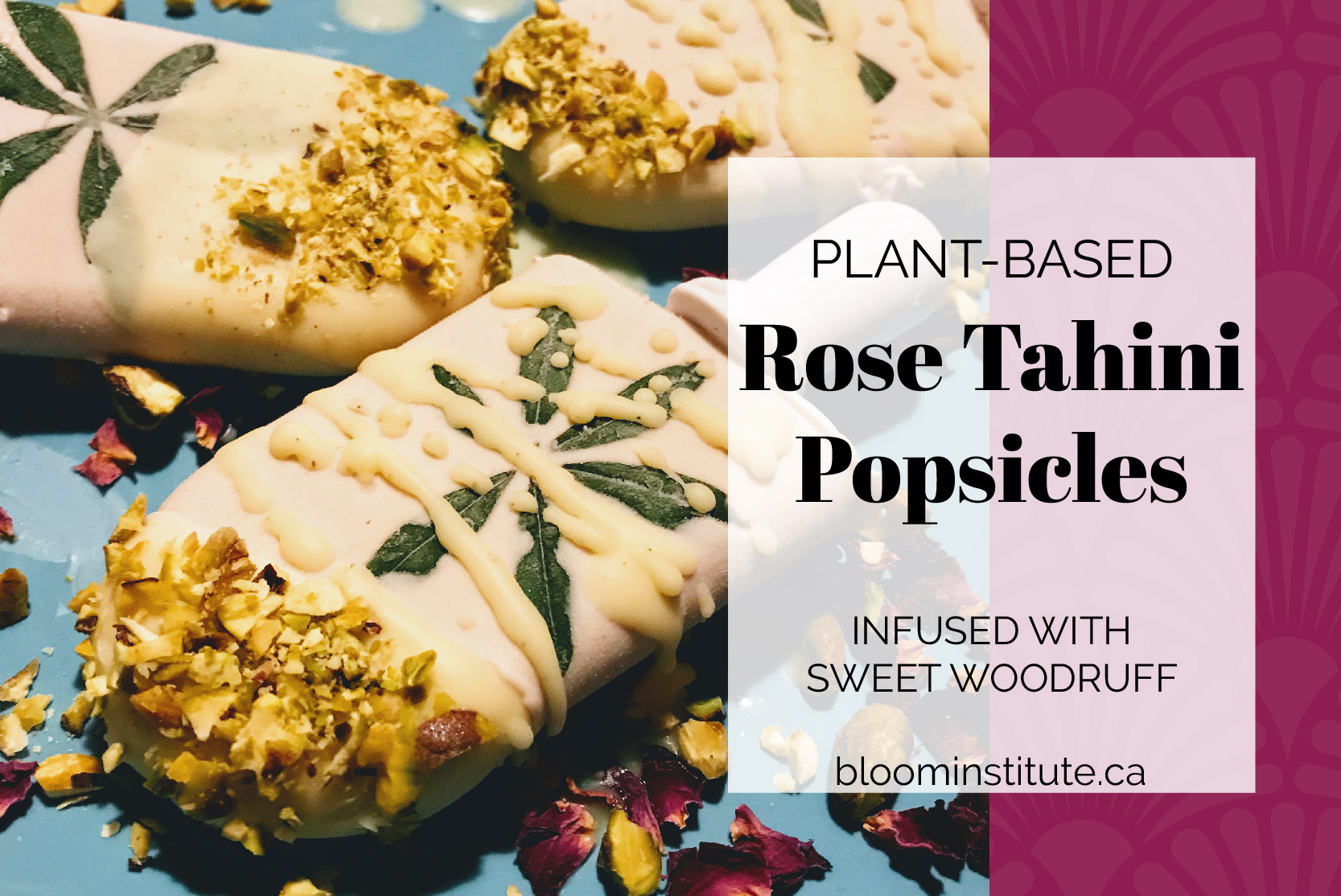 While we were experimenting with herbal iced teas at Bloom, I discovered that rose and sweet woodruff make a great combination, so I wanted to create a delicious popsicle based on that combination. Since rose is often used in Middle Eastern desserts, I looked to that cuisine for flavour inspiration. The result is a creamy popsicle with a subtle floral flavour. And they're beautiful!
Energetically, rose is good for the heart, and sweet woodruff was traditionally used as a medicinal tea that is beneficial to the heart, regulating its activity.
These herbs in these herbal popsicles may have some minor heart benefit, but I think indulging in these luxurious pops is a soothing treat for your heart in and of itself!
The base is coconut milk infused with the rose and sweet woodruff, and a bit of tahini makes the texture extra creamy. I normally sweeten my freezer pops with maple syrup, but these are sweetened with honey with a nod to baklava. 
I took them to the next level with a vegan white chocolate magic shell and a sprinkle of chopped pistachios. 
Yield: This recipe is for 3 ice pops made with a Zoku. Increase the recipe to suit your number of molds. 
For the Herbal Popsicle Base
220 ml coconut milk
Rose petals
½ tsp rose water
Sweet woodruff leaves
1 ½  tbsp tahini
2 tbsp honey
2 tbsp water
For the White Chocolate Magic Shell
adapted from Will Frolic For Food
¼ cup cacao butter
2 tbsp coconut oil
1 tsp tahini
1" vanilla bean
2 tbsp icing sugar
Make the Base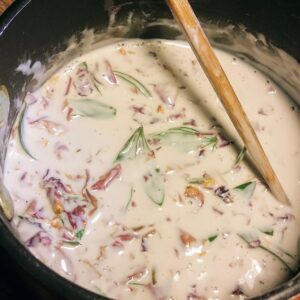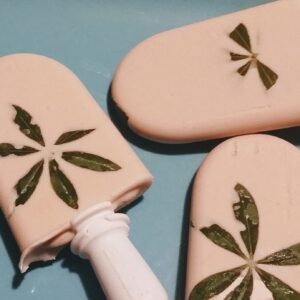 Place coconut milk, water, sweet woodruff, and rose petals in a small pot and bring to a boil. Stir well. Remove from heat, steep 10 minutes. Strain out the petals and leaves. Stir in tahini and honey. Let cool completely. Pour into freezer pop molds. Freeze.
Finely chop the pistachios and set aside.
Dip the Pops
Over medium low heat, melt the cacao butter and coconut oil together. Remove from heat. Scrape out seeds from 1" of vanilla bean pod and add to the oil mix. Stir in tahini. Sift in icing sugar and stir until smooth. 
Note: Vanilla extract won't work in this recipe — fat and water don't mix.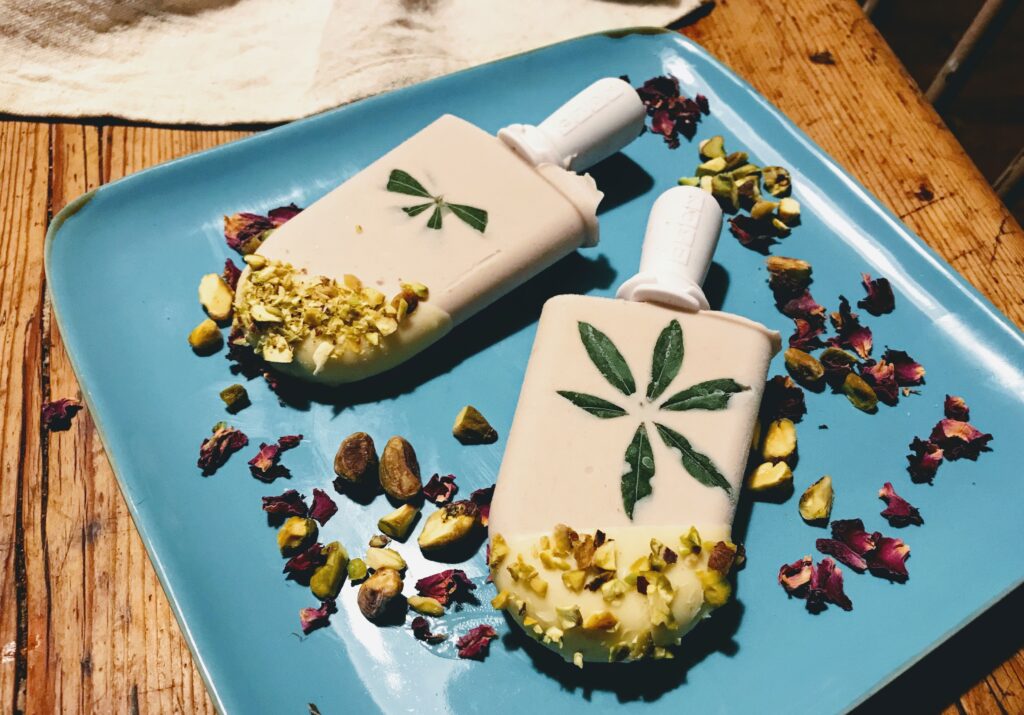 Place parchment paper on a cold plate and set aside. Working quickly, remove the frozen pops from the mold one at a time. Hold over a clean bowl while you spoon or pour the chocolate dip over the pops. Rotate the pops so the chocolate coats evenly and drips down into the bowl. Immediately dip the pops in the chopped pistachios. The dip will harden very quickly.
Place the finished pop on the parchment and return to the freezer immediately. Repeat with remaining pops, and put them back in the freezer as you finish dipping them.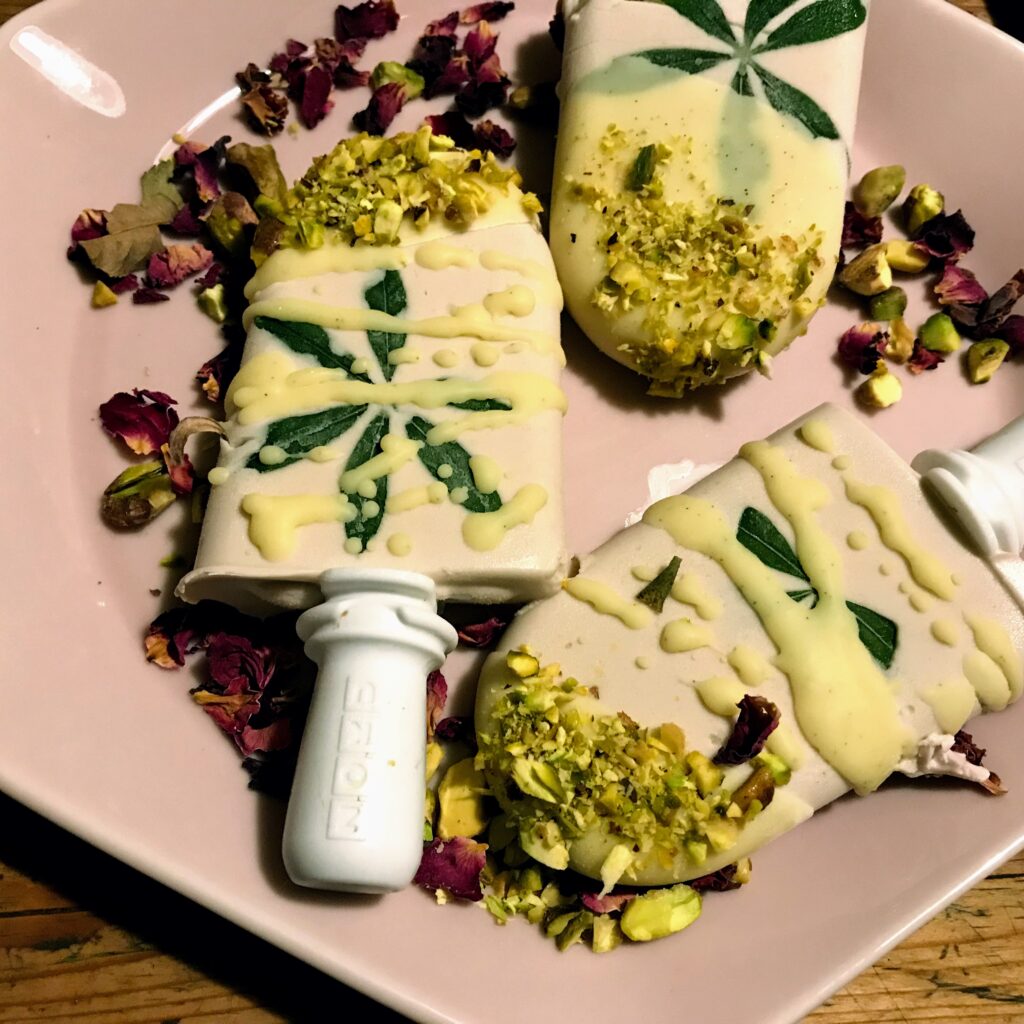 Another option instead of dipping is to lay all the pops on parchment and drizzle the chocolate in lines across them and sprinkle the pistachios on.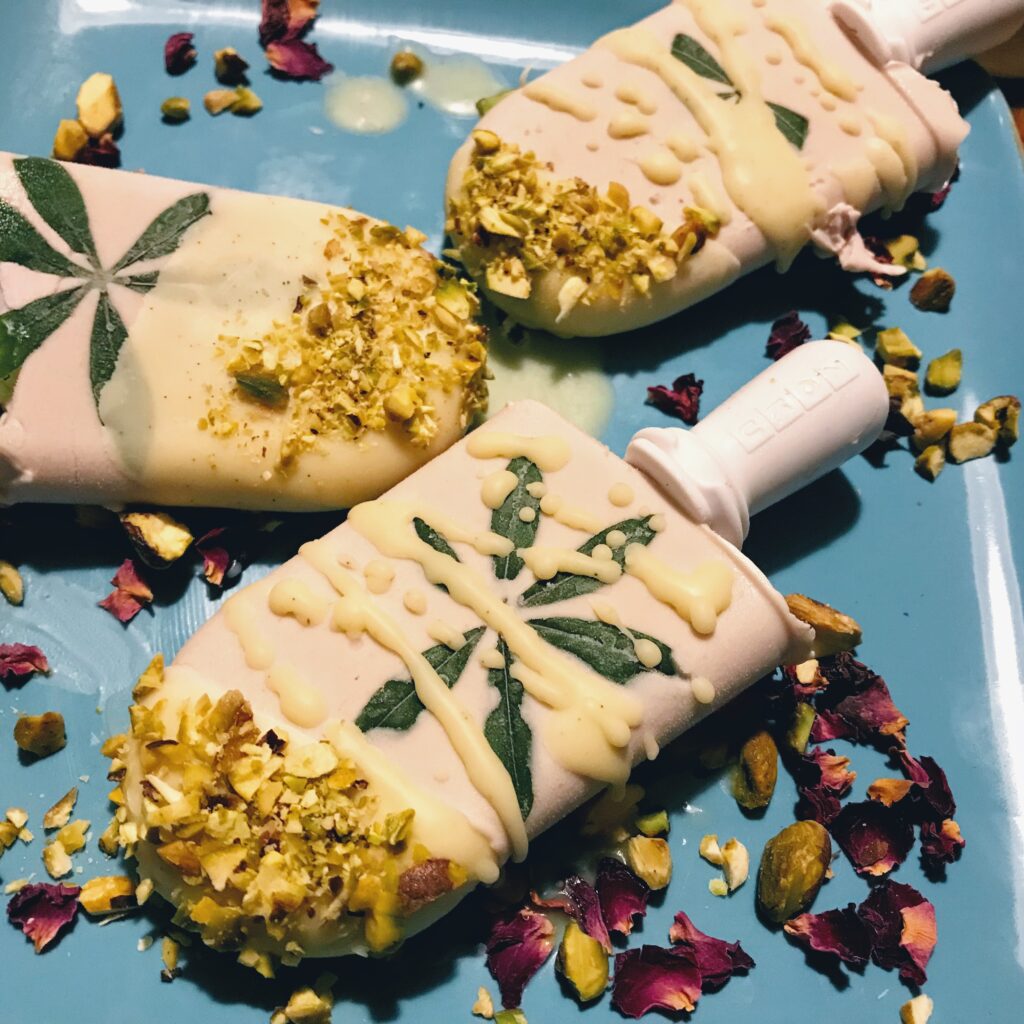 PIN IT: